We are living through trying times. The world is still reeling under the aftermath of the Coronavirus pandemic. Normalcy is returning, but the pace is slow and cautious. Under such circumstances, businesses need all the publicity they can get, and outdoor signage is one of the most potent ways of advertising your business to your target market and the general public. We list down some of the reasons for it.
Exterior signage triggers impulse buying:
It is one of the most prominent and widely acknowledged benefits of external signage boards. You go out with no intention of buying anything; you come across this signboard advertising something. The offer tempts you to go inside the shop, and you have purchased before you know it. Such buying decisions are overly impulsive, irrational, and emotional. Yet, as a business, you reap its benefit, all thanks to a thing called signboard.
It helps form a perception about your company:
Many a time, a company signboard will help the passersby form a perception about the company. If the signboard is beautifully-designed, eye-catching, innovative, and high quality, the customer will develop a positive image of the company. He will think that a company spending so much on advertising will have high-quality products. Such is the power of signboards.
They are pretty cost-effective too:
External board signage is one of the cheapest ways of promoting your business. It is most of the time a one-time investment that you do and then keep getting its benefits for as long as the board remains. Now, compare the cost-benefit ratio with other conventional modes of advertising. You will see the difference. A signboard would stay 'open' and functional 365 days a year, and that makes it worthwhile.
Outdoor signboards are fully customizable:
Technology has made it easier to customize signboards. Digital signboards are the rage, and they are highly customizable. It's not that you will live with a signboard for the rest of your or the signboard's life. You can incorporate changes in digital signboards with the help of the company that built them, sometimes at no additional cost.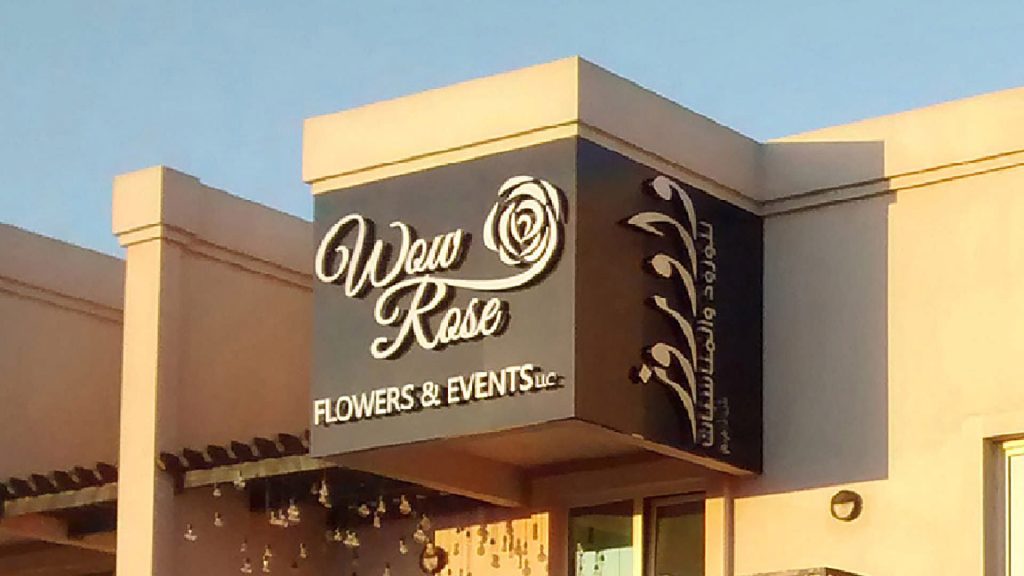 Exterior signage is eco-friendly:
Outdoor signs are environmentally sustainable. In the case of digital signboards, you can use solar energy to power them. Even if you use electricity, it will be energy efficient. It is because these signboards use LEDs that consume less electricity. There are even more energy-conserving options that will keep your electricity bill in check.
It is old school advertising at its best:
In this digital world, you would think signboards have no place? But you're mistaken. Signboards do in-your-face advertising and talk to real people in the real world. It pulls in people, dispenses information, and promotes business all at the same time.
Al Rizq Group is one of the biggest signage companies in the UAE. It deals in neon signs, special signboards, traditional signboards, digital signboards, and many other signboards. It is a custom sign maker as well. It offers unbeatable prices and the most favorable terms of trade. Do give it a visit for your signage requirements.