 Enhance your image, 
provide yourself with excellence.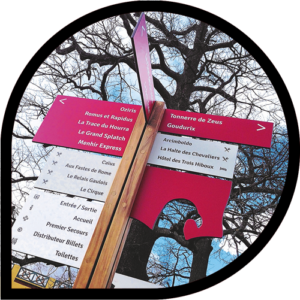 OUTDOOR SIGNAGE AND WAYFINDING
Nothing better than an HPL Stratimage® panel for your bespoke outdoor signage to communicate elegantly on your tourist sites.
The advantage of this solution is its resistance over time. UV aggression, shock, humidity or graffiti will do nothing. The Stratimage® compact HPL offers you the best guarantees of durability and quality over the years.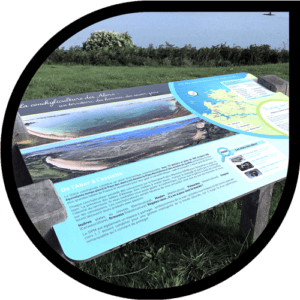 Need to create a best quality viewpoint and orientation board?
Do it in Stratimage®!
To create an outdoor sign like an orientation board, we can create any shape you can imagine using our cutting solution.
The specificity of the hpl laminate guarantees impeccable quality regardless of the climatic conditions to which it will be exposed.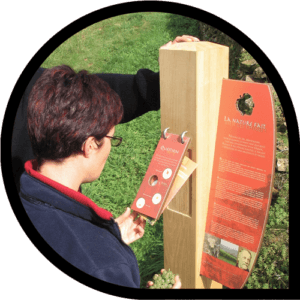 Your mission is to create bespoke outdoor signage that inspires, attracts and encourages interaction with its audience.
Personalize your outdoor HPL panel with unique messages.
Personalize your messages with unique panel shapes.
Customize your panel shapes with custom HPL sizes, finishes and thicknesses!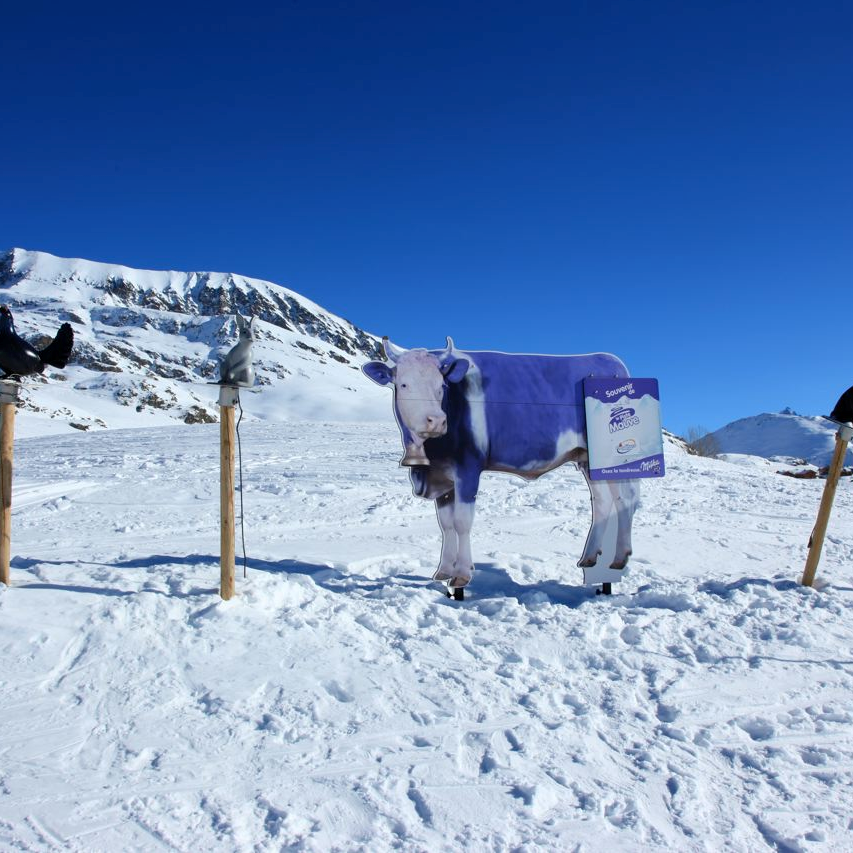 Sustainable Signage Solutions
Your outdoor signage should be built to last, and the solution is right here with DAP's Stratimage® HPL laminate panels, recognized as the most robust and durable in the market.
We back these panels with a 10-year warranty against UV damage and graffiti, ensuring strong resistance to all weather conditions. Outdoor signs are often subjected to harsh public exposure, but with Stratimage®, their quality remains preserved over the years. Choose the HPL exterior panel that offers the best value for your investment.
Eco-Friendly Signage
In today's world, the integration of eco-responsible principles into projects is of paramount importance. Our HPL laminate panels, designed for outdoor signage, are entirely recyclable, aligning perfectly with these principles.
Stratimage® panels are crafted from materials certified by PEFC (Program for the Endorsement of Forest Certification). This certification ensures the wood fibers used in paper production originate from sustainably managed forests.
The printing papers used are lightweight and free from optical brighteners to minimize environmental impact. They originate from European sources and carry the FSC (Forest Stewardship Council) label. Our inks are water-based, meeting stringent health, safety, and environmental standards. Opt for eco-responsible Stratimage® outdoor signage, an environmentally conscious choice.