The hospitality industry is heavily dependent on exterior signage for its effective functioning. Yet, few hotels pay attention to it. Their emphasis is on interior signage only, whereas external signage is equally essential. You cannot downplay the role they play in enhancing the utility and functionality of your hotel. This article highlights their importance and lists some crucial outdoor signage for the hotel industry.
Location signage:
They are placed on the roads close to the hotel's location. Their purpose is to give directions to the hotel so that anyone can find it. They are beneficial where the hotel is situated in the countryside or other far-off locations. These signs should be prominently displayed and clearly show the directions for everyone to see and understand them.
Signs about the hotel's infrastructure:
It will help place a sign about the hotel's infrastructure outside the main building. It gives the visitors an idea of the hotel's structure, rooms, facilities, and other information. It can help them decide if the hotel fulfills their requirements and whether or not they should book a room in it.
The name board signage:
The name board is the primary external sign of any hotel. It should be bold, significant, and impactful. The size of the name board should be neither too large nor too small. It should be according to the building's height. Another vital thing about a name board, especially in today's context, must be picture-perfect. People love to create photographs standing in front of it and post them on social media. It promotes your hotel's name and will benefit you.
Parking signage:
Parking signs are also quite essential for any hotel and resort. There are several things to consider here. For example, you need to display signs for accessible parking spaces, staff parking areas, parking for guests, etc. If you are offering valet services, prominently display it outside the hotel, so guests know where to go for valet parking.
Exterior wayfinding signs:
These include signs that indicate the various amenities and facilities of the hotel. It may consist of signs showing directions of swimming pool, spa, conference halls, tennis courts, entertainment area, room blocks, restaurants, etc. This outdoor signage will help the guests navigate the hotel quickly, and they won't feel lost and clueless about where to go when looking for a particular place or facility.
General information outside sign: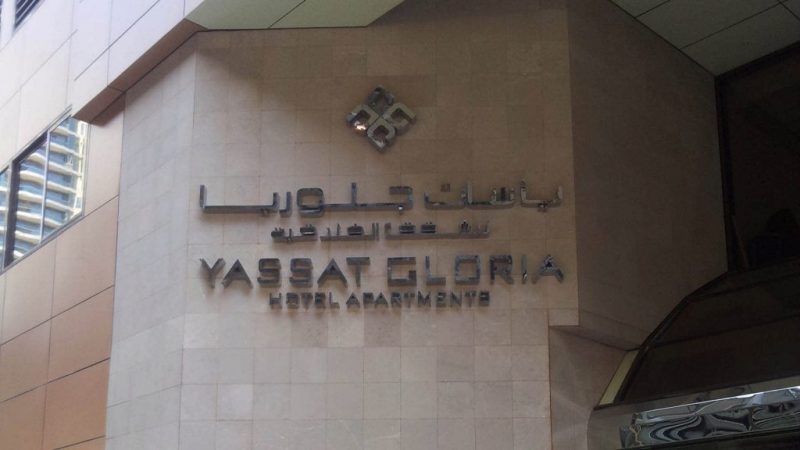 Such an outdoor sign will give the guests information about the number of rooms in the hotel, the current occupancy of rooms, the amenities a hotel offers, room rates, and other information. Such a sign will help visitors get all the vital information at a glance.
Al-Rizq Advertising Dubai is a quality supplier and maker of internal and external signboards. It is an excellent outdoor sign company in Dubai. They manufacture signs from different materials, from traditional to modern neon and digital signs. They also deal in specialized signs like braille signs for blinds, etc. So do check them out.